You must allow cookies and JavaScript for a proper shopping experience.
Price: £45.00
Publisher: London, Orient Line : 1939
Seller ID: GT1026
Binding: paper wrappers
Condition: Fine
---
[16pp] Oringal paper wrappers ptinted in green headings and black text.19x13cms. A rare passenger list from just before the ourbreak of World War 2. The Captain was N.Savage and the voyage sailed from Tilbury [London] on June 24th 1939. [RMS Orford was a passenger liner built in 1928 for the Orient Steam Navigation Company at Vickers Barrow. On 28.08.1939 she was requisitioned for Government service. In Jan.1940 she carried troops to Egypt with Australian troops. In 1940 3700 French troops to Marseilles from Africa. On 1st January 1940 she was bombed and set on fire at Marseilles by German ai...
View More...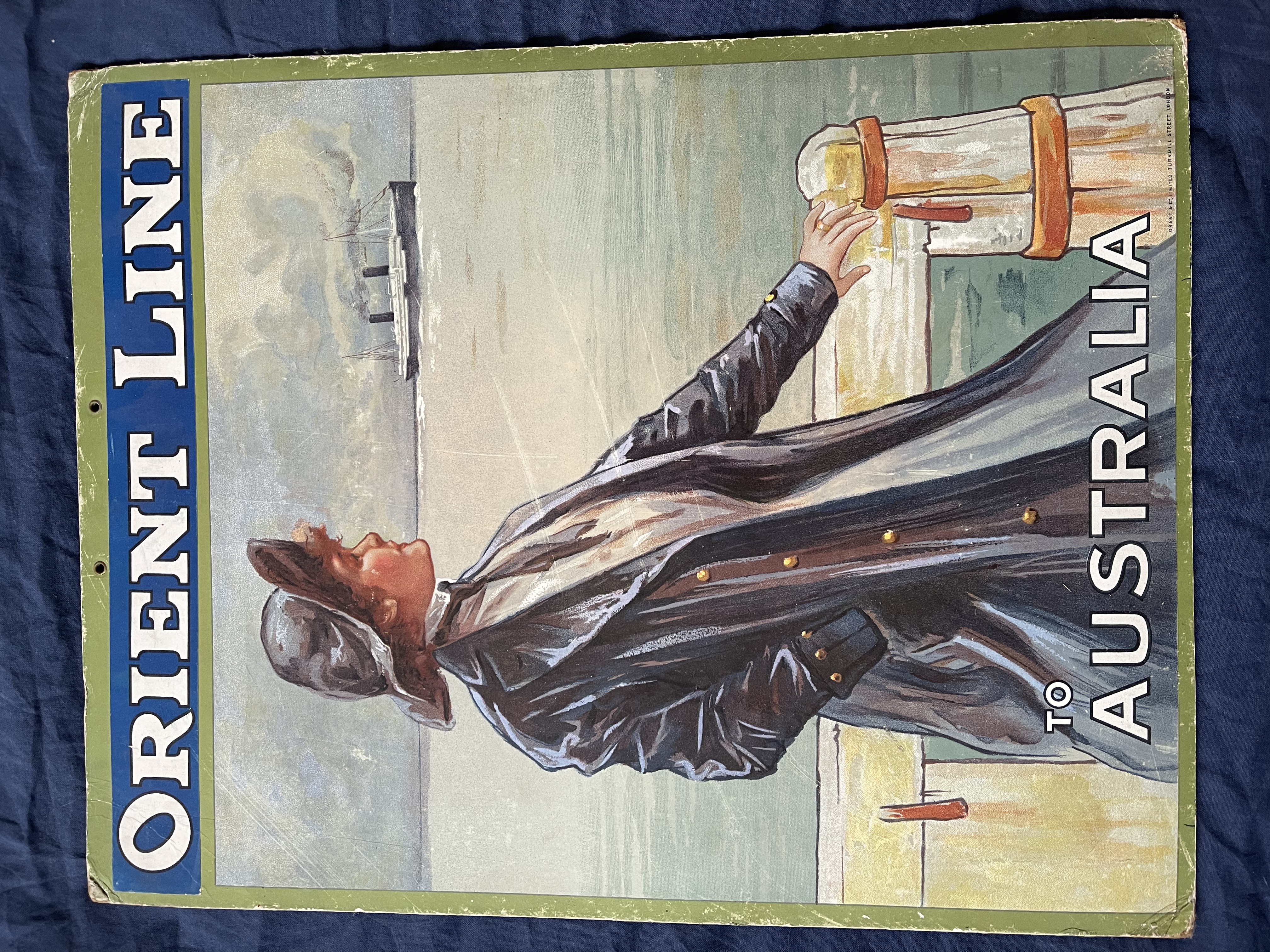 Price: £2,000.00
Publisher: London, Orient Line : 1906
Seller ID: GT676
Condition: Fine
---
A Rare and Original poster published by The Orient-Royal Mail Line c1906. Laid on the original card with the string hole brass buttons still intact. A chromolithographic print with nice colours and a striking portrait of a young woman dominating the image as she looks out to sea as an Orient Line steamer sets off/arrives at harbour. 35x 45cms. The reverse has remnants of a backing sheets attached to the thick cardboard [not affecting the poster]. Printed by Grant & Co.Limited, Turnmill Street, London c 1906
View More...